Family Owned and Operated Since 1944
Mack Pest Control has been a family business from day one. Generation after generation, with more than one family, Mack Pest Control continues strong.
Mack Pest Control, Inc. started as a one-man operation in 1944 when C.C. (Mack) McKelvey responded to an ad in a magazine about business opportunities. He sent off his money and received a booklet about controlling pests, along with a hand duster and some dust pesticide.
From that beginning, he began to "kill roaches and rodents". He knocked on doors and started demonstrating his pest control skills for cash. "Mack the Bug Man" began to be known in the Nashville area and he soon needed help! In 1952, the company was incorporated and Mack added a business partner, A. B. Oliphant. During these years, routes were developed in the Nashville area and also the surrounding towns. In 1977, an office was opened in Jackson, TN and from there an office was opened in Memphis, TN in 1988.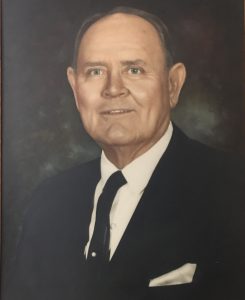 At C.C. McKelvey's death, his son, Lloyd McKelvey and A. B. Oliphant, Jr. were the owners of the company. Tom Swint, Sr. became a partner of Lloyd's in the early 1970s and they continue as owners of the company.
Tom and Lloyd have worked together in the business since 1958. Lloyd finished a degree in Entomology from Auburn University in 1958 and together they have led the company in its advancement through the years. Lloyd and Tom combined have over 100 years of experience with Mack Pest Control and both remain active in the business.
Allen McKelvey, Lloyd's son, became the manager of the Jackson office in 1980 and continues in the capacity. In 2018, Russ McKelvey returned to the business, becoming the fourth generation to be a part of Mack Pest Control. 
Tommy Swint, Jr., Tom's son, (also having worked as a young man in the business) went on to the University of Kentucky to receive his degree in Entomology in 1986. He along with Tom Sr. oversee the Nashville Office and surrounding areas.